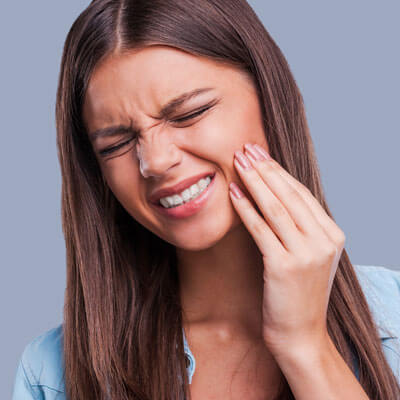 TMJ Treatment
People with TMJ often notice a clicking sound in the jaw upon opening and closing. Or, they wake up with frequent morning headaches, experience tension in the face and neck, and may even have abnormal tooth wear.
If any of those things sound familiar, it's time to visit a dentist for proper attention and care.
What is TMJ?
TMJ stands for temporomandibular joint disorder, also known as TMJD. It's a condition that disrupts normal function of the jaw joint. Stress, teeth grinding, and abnormal bite or jaw alignment are a few of the most common symptoms.
At Oak Hill Family Dental Center, Dr. Nelson can help patients experiencing TMJ issues through non-surgical treatments like orthodontics and bite splints.
Get Relief Today
Stop struggling with morning headaches and teeth grinding. Get help today! Contact Oak Hill Family Dental Center to get started with a custom care plan.
CONTACT US

TMJ Treatment Oak Hill, South Austin, Dripping Springs TX | (512) 288-3930