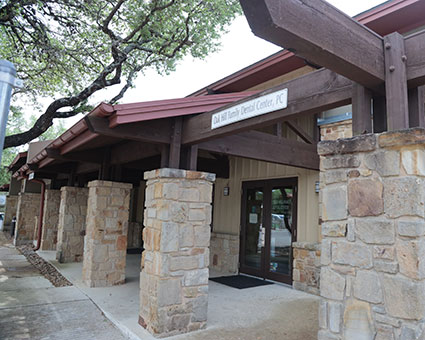 About Oak Hill Family Dental Center
Dr. Russell Nelson has been servicing his Oak Hill community since 1983. An active member of the community, patients from the South Austin know they can receive the quality care and attention they deserve from him.
Dr. Nelson is thankful to live and practice in Oak Hill. The Oak Hill Family Dental Center team tries to treat everyone like family, and take care of their dental needs so they can live life with more comfort, and of course, more smiles.
Providing the Care Patients Need
Once patients start care with us, most stay because the laid back personality in the office is so comfortable. One patient even visits us regularly from Utah! Building trust and lasting relationships is among our top priorities.
Dr. Nelson works with his patients to comfortably alleviate dental issues and assist patients in reaching their desired look through cosmetic procedures. He skillfully provides all general dentistry services, including fillings, crowns, root canals, veneers, implant restorations, whitening, wisdom tooth extraction, dentures, and more. Invisible braces and other dental appliances are also available at Oak Hill Family Dental Center.
Dental emergencies can be extremely painful and often occur outside of regular business hours. Dr. Nelson is available after hours and on weekends to provide emergency services, and to follow up with patients regarding recent procedures.
MEET DR. NELSON
A Generational Practice
Many patients started care with Dr. Nelson when they were a child. Now, they bring their own children to the practice for care. He makes a special effort to connect with kids and provide them with the best experience possible, eliminating the fear factor.
As patients advance in age, changes in their bodily systems may occur. Often, those changes affect the teeth and gums, too. Making good oral health a priority can be beneficial for overall health, not just for oral health.
Our goal for our patients is to show them how, and give them the opportunity to have great dental health. Once they achieve better health, it's a goal to keep them there.
Learn more about our services today. Dr. Nelson can't wait to welcome you into the practice!

About Oak Hill Family Dental Center | (512) 288-3930