New Patients at Oak Hill Family Dental Center
Welcome to the practice! Our team is ready to provide the highest quality service and care to help achieve your oral health goals. Your time is important to us, which is why we make every effort to minimize waiting times.
Please complete the online paperwork prior to the first visit, and bring ID and insurance cards too. The visit is no charge if X-rays are available, too.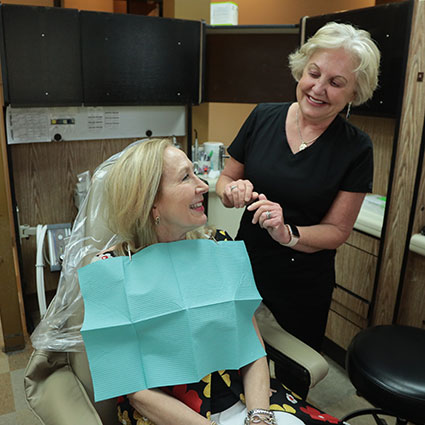 NEW PATIENT FORMS

The Initial Visit
New patients will be greeted by a staff member, who will ask about their problem, and ensure all paperwork is taken care of. Insurance verification will be done to find out what benefits are available and any out-of-pocket costs. There are no surprises at Oak Hill Family Dental Center. Here, everything is explained before care begins.
Patients proceed to the hygiene area for a full set of X-rays to discover any problems. If a cleaning is scheduled, the hygienist will proceed at this time. When the patient is finished, they will return to the front desk to check out. If additional procedures are necessary, the front desk staff will schedule them accordingly.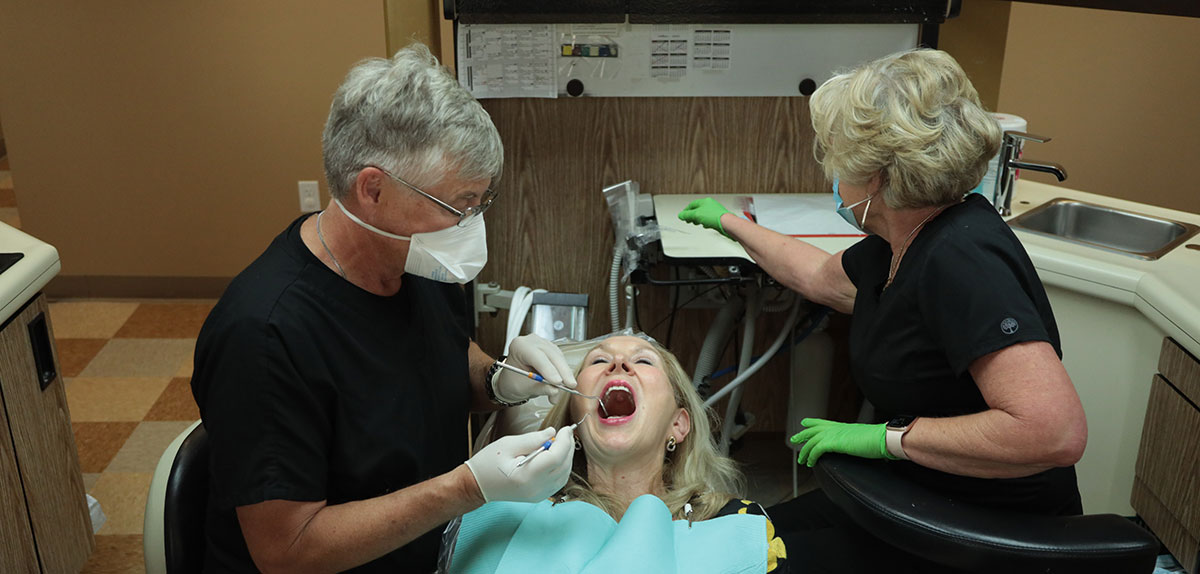 A Hands-on Approach to Care
Dr. Nelson makes a point of visiting with every patient when they come in, even for a cleaning, to ensure everything is as it should be with their mouth. He discusses any new dental needs and addresses any changes that have occurred in the mouth since the last visit.
One-on-one interaction is very important to our team members. Patients are not just numbers to us, they're family!
Financial Information
We accept most major insurance plans, and will gladly process and file any claims. Please have your insurance information present at the first visit. Insurance policies generally cover only a portion of the total treatment cost; the balance is the patient's responsibility. Unless other arrangements have been made, we ask that payment be made at the time care is provided.
Credit card payments made with Visa, MasterCard, American Express, Discover, and Wells Fargo Finance (inquire at the office), are also accepted. Please speak with a team member for more information.
You Should Be Smiling
At Oak Hill Family Dental Center, our goal is to produce a smile so bright, you want to show the whole world. Start your journey today by contacting the office to schedule an appointment.
CONTACT US

New Patients at Oak Hill Family Dental Center | (512) 288-3930