Meet the Team at Oak Hill Family Dental Center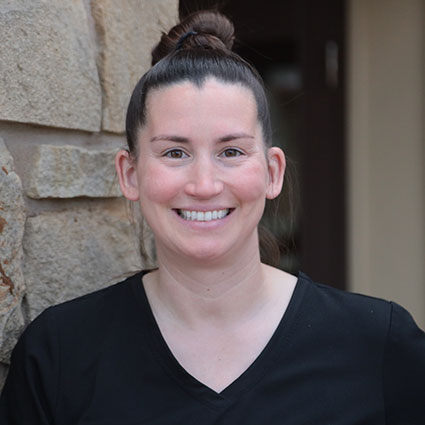 Jasmine
Registered Dental Hygienist
Jasmine was born in upstate New York, but got to Texas as quickly as she could. She graduated from the Del Mar College in Corpus Christi, Texas with an Associate of Applied Science in Dental Hygiene. She also has a Bachelors of Arts at Oswego.
Jasmine has been calling Austin home for the past eleven years. She enjoys hiking and Gaelic football. When she's not cleaning teeth, she enjoys the finer things in life; Amy's ice cream and her growing family.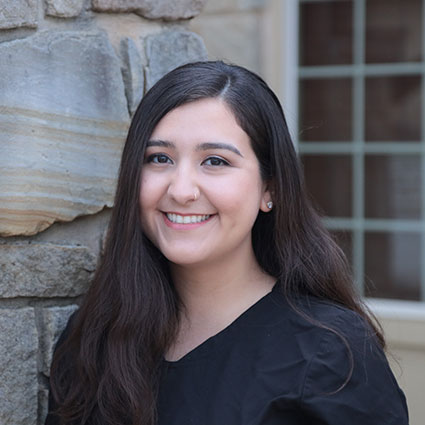 Maxene
Registered Dental Hygienist
Maxene was born and raised in the Rio Grande Valley. She graduated with honors from Texas State Technical College in 2017 with her Associate's of Dental Hygiene. She later graduated from Texas Woman's University in 2021 with her Bachelor's of Dental Hygiene. She looks forward to continue growing and helping all of her patients.
She has been in the Austin area for the past 4 years and considers it home. Her partner-in-crime is a husky named Mia. In her free time; Maxene enjoys paddle boarding, hiking, finding great brunch spots and walking her dog.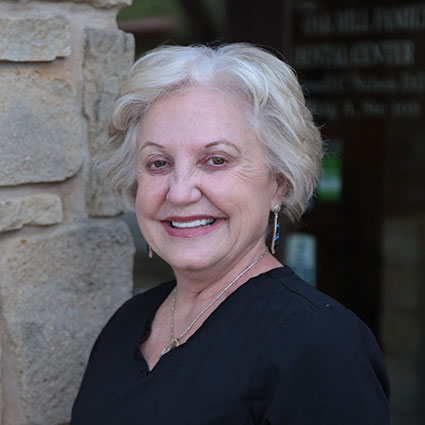 Marian
Dental Assistant
Marian graduated from The University of Texas School of Nursing at Houston with her Bachelors of Science degree and is a Registered Nurse. She enjoyed working in neonatal ICU for 15 years before taking time off to raise her 3 active children. Eleven years ago her husband, Dr. Nelson, encouraged her to come work with him at his office. Marian is also now a Registered Dental Assistant and works directly with patients during dental procedures. She strives to put the patients at ease and enjoys laughing and talking with them.
Marian shares a strong faith and commitment to doing God's work with her husband. She is involved in her church, serving on several different committees over the years; and travels with Dr. Nelson on mission trips to Mexico, Guatemala, and India. Her other activities include spending time with friends and family, hiking, skiing, exercising, book club and playing in the hand bell choir at her church.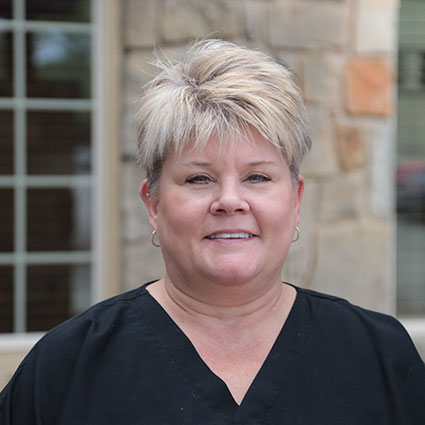 Janette
Front Desk Coordinator
Janette is an Austin native and has been working the dental field for 35 years. Her experience includes working both as a Registered Dental Assistant and as a claims processor for dental insurance. She has worked for Dr. Nelson as the front desk coordinator since 2002 and looks forward to seeing the patients smiling faces for many more years to come.
Janette feels fortunate to be married to her best friend, Kirk. Together they have been blessed with a son, Bailey, who never fails to keep their life fun and interesting.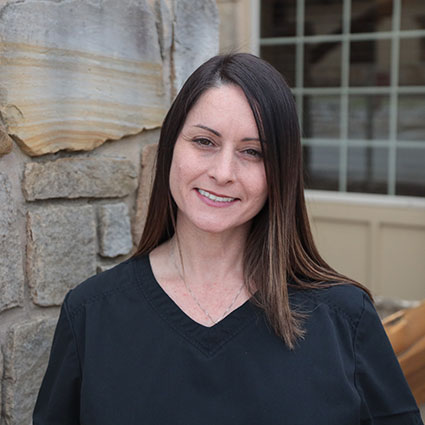 Carmen
Office Manager
Carmen grew up in south Texas and moved to Austin in 1995 when she started working in various areas within the dental field. She has been working with Dr. Nelson since 2000 and during much of this time has focused on billing and interacting with insurance carriers. As someone that understands what a headache it can be to deal with insurance companies Carmen works hard to assist patients, help relieve additional stress and make sure claims are handled appropriately. She is happy to help with any questions patients may have regarding their accounts.
When she is not at work Carmen enjoys spending time with her family and friends, listening to live music, visiting the lake and going to happy hour.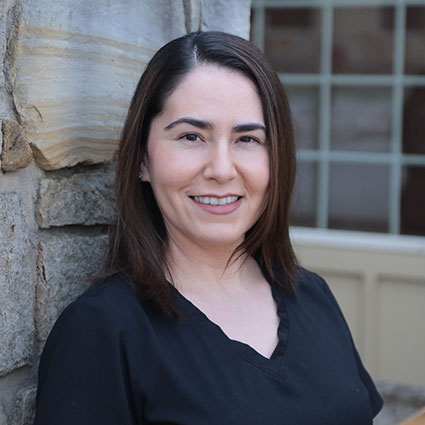 Katia
Dental Assistant
Katia was born and raised in Sallinas, California. She found her passion in dentistry as a dental assistant and later went on to attend Cabrillo College in Aptos, California to receive her degree and license to practice Dental Hygiene in 2018.
She and her fiancé, Barry relocated to Austin in 2021 and in her free time Katia enjoys the outdoors and trying all the amazing food Austin has to offer.  

Meet the Team at Oak Hill Family Dental Center | (512) 288-3930